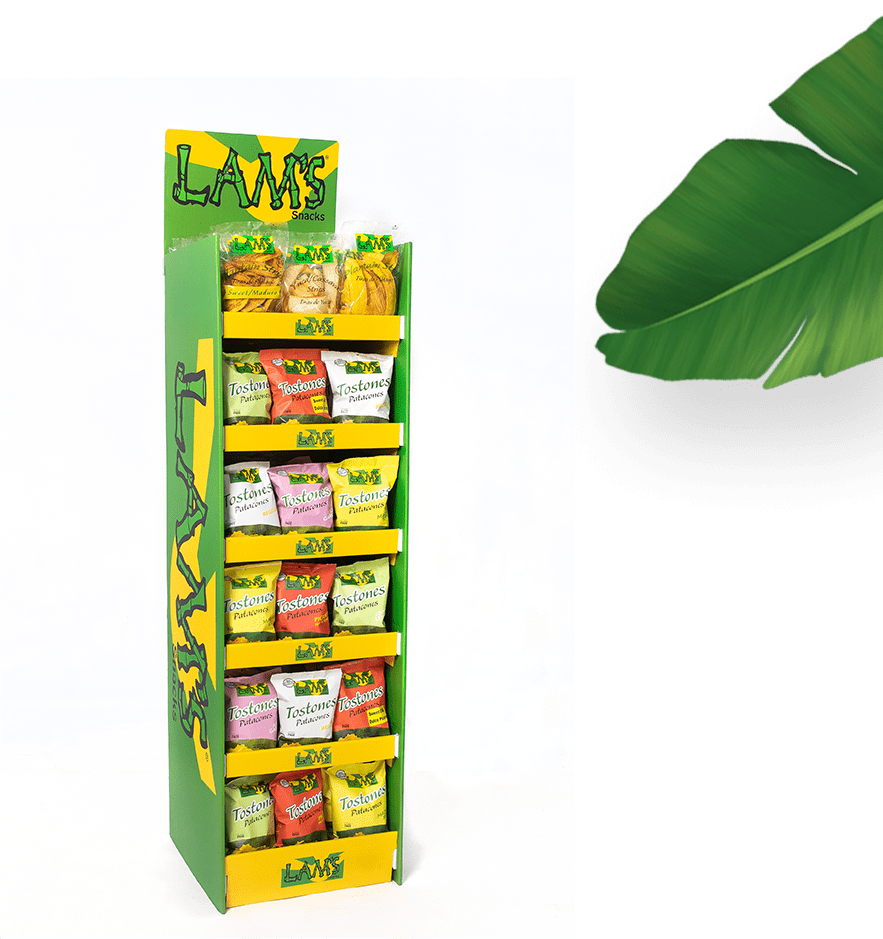 Lam Snacks is a family owned and operated business established in 1960. Our product line is hand crafted and meticulously developed. Our exotic snacks such as plantain and cassava chips are of the highest quality. We are always expanding our product lines and experimenting with new flavors to bring variety to our customers. Our main goal is to always provide our customers with exciting and high-quality snacks that everyone will enjoy!
Where Can I find Lam's Snacks?
Lam's Snacks Products are found in:
USA: New York, Pennsylvania, NewJersey, Connecticut, Massachusetts, Illinois, Minneapolis, Florida, Texas and Puerto Rico.
Canada: Toronto and Montreal
Costa Rica
Dominican Republic
OR FROM ANYWHERE AT OUR ONLINE SHOP: CLICK HERE TO SEE OUR PRODUCTS.